In a classic slip-knot, Stephanie wears a multi-colored/flower-pattern wool scarf.
Versatile as it is stylish, the scarf plays an essential role in applying the finishing touch to any well-rounded look. The scarf, with any given accessory, defines the style of the wearer. So, while retaining individuality, the way in which you decide to wrap this beautiful length of fabric can transform your ensemble with endless possibilities. Even more beneficial, considering the current global economic trend, investing in several scarves with variations in color, texture, and length has the power to keep your wardrobe both vibrant and current with minimal spending.
Earlier today, Stephanie, a lovely and professional New York City Ballet dancer, was kind enough to allow me to photograph her donning a beautiful knit scarf wrapped in several different variations.
The wrap-around. Easily displays the full knit pattern and draws the viewer to your face.
Wrap-around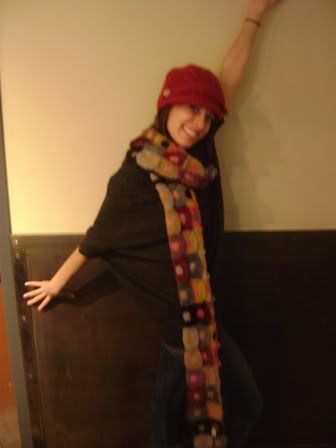 This simple one-end-loop over the neck provides length the simplest effort.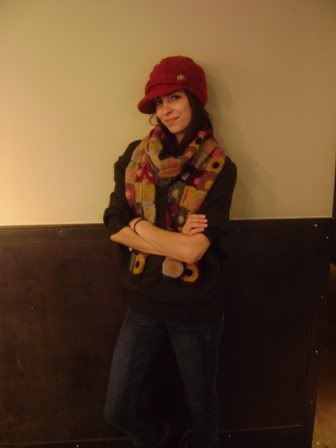 Traditional ascot
Suited to brave the frigid New York temperatures, Stephanie selects the wrap-around technique for warmth and style while sipping on her decadent cappuccino.
Stephanie is wearing:
Vince wool-knit sweater
Helmut Lang jeans
Lucky Brand wool-knit scarf
Anthropologie cable-knit hat
Kindly thank you to Stephanie.
"In many cases, a scarf gives a final touch to a dress. But you have to experiment and try many different ways of wearing a scarf before you find the way that suits you best. The way you tie a scarf is part of your personality"
- Christian Dior