Feline, Autumn/Winter 2010
Incomparably sexy shoe design company Jimmy Choo celebrates its 15th anniversary today with a splendid portfolio to boot . Combining just the right amounts of class, sophistication, and sensuality, the London-based designer has amazed the fashion world with his unmistakable couture shoes and bags which are seen on the red carpet, catwalk, and sidewalks across the globe.
Gentlemen, which pair will you Choos to gift your lovely lady with?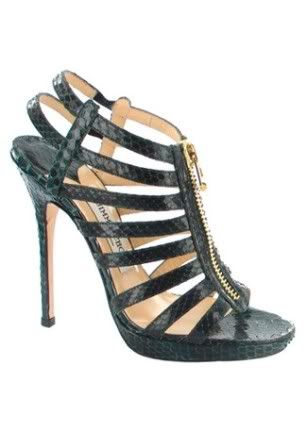 Glenys, Autumn/Winter 2008
Macy, Autumn/Winter 2005
Monna L, Cruise 2009
Glint, Autumn/Winter 2009
Madonna, what Choo carrying?
"You can never take too much care in selecting shoes. Too many women think that because they are low down, shoes do not matter, but it is by her feet that you can judge whether a woman is elegant or not."

- Christian Dior
All photos courtesy of WWD.